Best Camera for Backpacking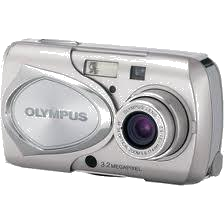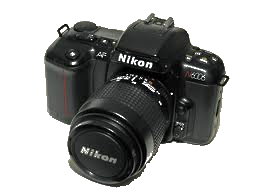 The best camera for backpacking is the one you will feel at ease using. While weight is important you have to weigh the advantages of extra equipment, camera capabilities, digital or film and resolution.
If you are an experienced photographer you probably already have the best camera and equipment for you to take backpacking. However, you will need a way to protect it. The best protection for your camera and equipment is a weatherproof padded case made of rip stop polyester
For the novice who is looking for an easy to use camera there are several quality cameras on the market. You just have to know what to look for to match your intended use.
Instant vs SLR
Instant cameras are easy to use but are limited to the equipment that can be changed or attached. The modern digital instant cameras have settings such as f stop and aperture opening that can be changed with a thumbwheel. The thumbwheel will have clouds, sun symbol, mountains and faces on it showing what to set the camera to for different conditions.
Some instant cameras have a flash shoe and plug for external flashes. The lenses are permanent and telephoto settings are done digitally. An instant camera is good for weight because there is not much equipment you can bring for it. However, the effects and zoom are limited.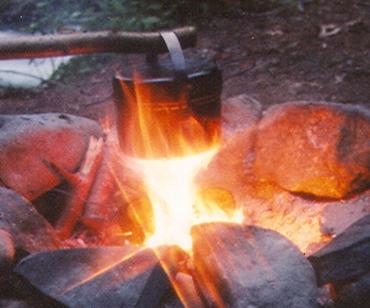 SLR cameras have the ability of interchangeable lenses. While you can zoom in with modern instant digital cameras, the amount of digital zoom is limited to around 4 to 6 times. SLR cameras allow you to zoom on creatures and items on the nest ridge enough to make out characteristics. This zoom factor is 20 +. At this high of a magnification you need something to steady the camera such as a tripod, monopod or resting the camera on a flat surface of a rock.
You can also add effects to snapshots by using star effect lenses add color with colored filters and deepen the color using polarizing filters.
Film vs Digital
I myself am a conservative and enjoy using film in a camera. When I went to Alaska I took a Nikon N6006 with a Quantaray 28 - 80 mm and a Quantaray 70 - 300 mm lenses with various add on lenses for effects.
The amount of light that enters a digital camera is controlled by the camera software. While you can get a detailed picture of a fast moving object the problem is keeping the camera on the subject long enough for the shutter to open and close. I have found a delay from clicking the shutter button to the actual image retrieval. If the subject is heading for cover in a bush or tree, you may not get the subject, just the place where they disappeared. With a film camera the shutter opens and closes immediately when you hit the button.
Unless you use an old box camera your camera uses a battery. Film cameras do not use as much power and an extra non rechargeable battery will only run you about $ 15. Digital cameras only uses rechargeable batteries and an extra one of those will cost you over $ 40. I was in Alaska for 3 weeks and took over 300 photos, some with flash, on 1 throw away battery. I carried a spare but did not need it. But you do have to pay for the film and developing.The 300 photos were on 13 rolls of film and with the cost of film and developing they ran around $ 175. While a digital card to hold that many 10 megapixel shots is around $ 40.
Film Speed vs Resolution
Film speed and digital resolution are basically the same thing. The ability to be enlarged before distortion becomes apparent. You would think that a higher speed film would be better for magnification, but it is the opposite. A higher speed film accepts enough light before small details can be imaged. So the slower a film speed, the more detail is captured.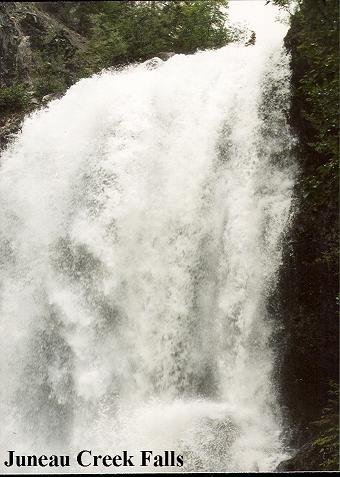 The problem is tracking a fast moving object with a slow film to get enough detail for amplification from the negative. Still pictures such as mountains and still animals are fine for enlarging but fast objects require a fast film to freeze the picture to make it clearer, therefore reducing the ability to be enlarged.
Resolution in digital cameras is directly proportional to the resolution amount. The resolution is the amount of pixels or information captured in one snapshot. The higher the pixels the more detail is captured, allowing more amplification. For enlarging a snapshot to an 8 X 10, 5 megapixels is more than ample. For larger pictures such as 20 X 30 you should have around a 10 megapixel camera. I use 200 speed film in all my backpacking trips and had one image enlarged to a 20 X 30 while still keeping it clear.
Picture Size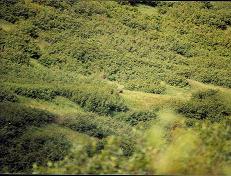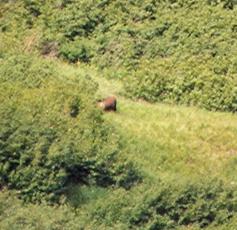 You can set a high megapixel camera to a lower resolution setting to save space on the memory chip. However you will lose detail if you plan on enlarging. You can change the resolution for each picture without changing the resolution of pictures already taken.
If you want to enlarge a section of a film or digital image to bring it closer, you can crop and enlarge the image on your computer and save the enlarged section under a new name. With both types of cameras you need a way to input the image into your computer. With digital cameras you can get a usb cord to connect your digital camera to your computer or use a card reader attachment. With a film camera you will have to scan the image or negative using a flatbed scanner.
Zoom : Optical vs Digital
Out in the woods you get a chance to see many different types of animals and scenery. However, the animal or scene may be far away and a normal picture would not bring out any detail. You have to zoom in to enlarge what you want to see.
There are 2 types of zoom. While a film camera cannot be zoomed digitally a digital camera has the ability to zoom both ways. Optical zoom is enlarging a photo using an adjustable lens. This is the same as looking through a telescope only the telescope has variable powers of magnification. To the hunters it is the same as a variable power scope.
Optical zoom brings the image in the camera closer so only a smaller portion is saved using the same amount of pixels. With this type of image enlargement you are capable of still digitally enlarging a picture several times without distortion.
Digital zoom is done inside the camera using the cameras circuitry. This would be the same as using a scanner to input an image and then use photo editing software to make the image larger so more detail is visible. Only the parts of the image beyond what is displayed is cropped or left out.
Digital zoom makes an image appear larger by cropping the image and storing less pixels on the memory chip. If you digitally zoom on a scene when you enlarge the image you will not be able to enlarge the image as many times as a normal picture before you see distortion. The digitally zoomed picture can only be brought up to the same enlargement as a normal picture. If you take a picture of a stream without digital zoom you can enlarge the stream so it is 5 inches wide before distortion is visible. A digitally zoomed picture of the same stream can only be enlarged to the same 5 inches before you can again see distortion. Digital zoom does not allow you to make an image larger than you could without digital zoom.
The higher the magnification of the optical zoom the more detail you can get out of a picture. If a camera relies only on digital zoom you will get the same result as using editing software to enlarge and crop an image.
Quick Snap Photography vs Professional Photography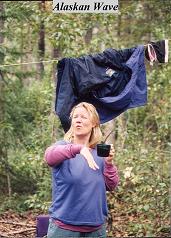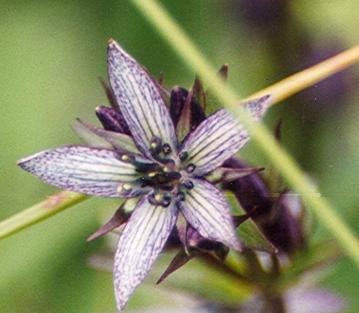 To find the best camera for backpacking you have to decide if you just want a quick point and click camera or an SLR. An SLR camera can be set to auto and will act like a point and click but the body will be heavier. An SLR is more adaptable and has more adjustments to change the outcome of the finished picture. It just takes a little while to set up ( change lenses, add effect lenses, and adjust shutter speeds).
While a professional photographer can take great pix with a point and click camera a novice cannot take professional looking pix with a $ 4000 SLR. It depends on what your purpose is and what you are comfortable with as to what is the best camera for backpacking.