Best Headlamp for Backpacking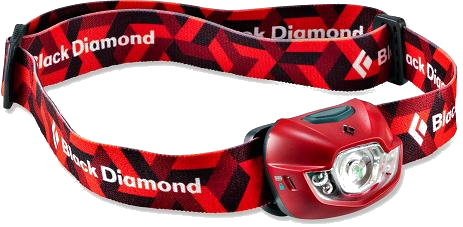 You don't want to be stumbling around in the dark in the middle of the woods. You can trip over roots, rocks, walk into branches or trip over your tent. You need the best headlamp for backpacking. You need something that can stand up to inclement weather, is lightweight, comfortable and is bright enough for the task at hand.
I looked around for a new headlamp because my old one ( 15 years ) finally faded out. I found there is a very large selection and the prices ranged from $ 15 to $ 150 and outputs from 20 lumens to 200 lumens. I am not one for spending money so I kept my search in the middle price range. I feel as the more options in an item the more that can break. Basically, the simpler the better.
I decided on the Black Diamond Spot Headlamp. When I took it backpacking a few weeks ago I was surprised at the amount of light it puts out. With the highest setting I could light up our campsite and the woods 200 feet away. It had plenty of light to permit one to comfortably walk a trail in the dead of night.
The Black Diamond Spot Headlamp has an adjustable high power LED main bulb, 2 proximity LEDs and 2 red proximity LEDs. You click the one button to select which lamp you want to use, and when the main bulb is selected you depress and hold the button to adjust the lamp's output.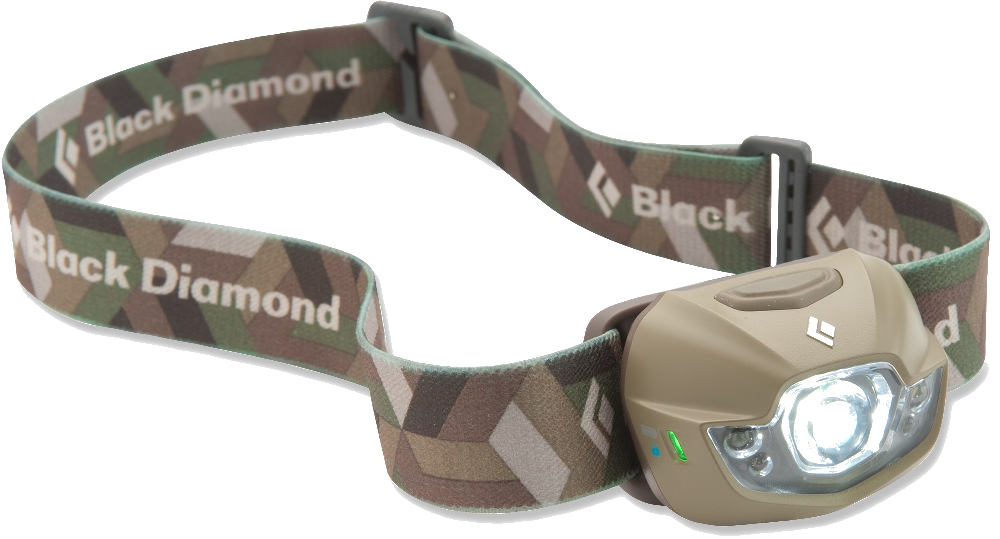 The proximity bulbs have a strobe option for signaling and visibility enhancement which is ideal for joggers and pedestrians on dark streets. The red proximity light is used when you want to preserve your night vision but still need light for a task.
The three AAA batteries are housed in the headlamp unit behind the bulbs. There is a panel on the back that is easily removed without tools and has a lanyard to prevent the panel from being lost in the leaves and dirt. The batteries will last about 40 hours on high and almost 200 hours on low. This will give you plenty of time for night trekking or many nights around the campsite.
The headband is adjustable and stretchable and the material will not pull your hair but it has friction so it won't slip off. It is about an inch wide for comfort. The headlamp has an adjustable ratchet tilt for aiming the beam where you need it.
Black Diamond Spot Headlamp Specifications
Bulbs

1 High Output LED adjustable 25 to 90 lumens

2 white proximity LEDs with strobe option

2 red proximity LED with strobe option

Beam type

Spot and Flood

Brightness Levels

3 + dimmer

Max Distance

70 meters or 220 feet

Run Time

High : 50 hrs Low : 200 hrs

Controls

1 rubber protected depression button

Batteries

3 AAA

Materials

Plastic

Weight

3.1 ounces with batteries

Dimensions

2.27 X 1.69 X 1.4 inches

Regulated Output

No

Rechargeable

No

Water sensitivity

IPX4 Water Resistant rating
I have used my Black Diamond Headlamp on numerous occasions since I got it. You don't have to use it just for backpacking. It is useful for strolls after dark, bicycling and working around the house when you need both your hands free, I even have one in my pickup instead of a flashlight.
Don't Be Left In the Dark